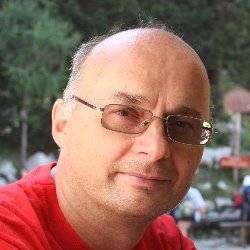 Education
1983-89 Biotechnical Faculty, Department of Veterinary Medicine, University of Ljubljana – BSc in preventive veterinary medicine in livestock production
1992 MSc in veterinary sciences (Mycobacteria in feedstuffs and feedstuff ingredients in Slovenia)
1995 PhD thesis in veterinary sciences (Antigenic structure of M. avium complex strains isolated from domestic animals in Slovenia in the period 1989-1993)
Professional experience
1989 employed at Veterinary Faculty Ljubljana, Institute of Microbiology and Parasitology
2004 Assist. Prof. in the field of microbiology and epizootiology
2009 Senior Research Fellow in the field of microbiology and immunology
2014 Research Counsellor in the field of microbiology and immunology
Teaching
Graduate study
Participates in subject Microbiology and Immunology and Microbiological practicum
Postgraduate study
Lecturer for subject Microbiological techniques for Biomedicine postgraduate studies.
Mentoring
Mentor for five and co-mentor for three completed PhD dissertations.
Scientific and experts work
Research Counsellor
A head of the Institute of Microbiology and Parasitology of Veterinary Faculty and the Head of the National Reference Laboratory for bovine tuberculosis at the National Veterinary Institute. He is engaged in development and implementation of the methods for diagnostics of zoonoses. He is also a leader of several scientific projects and a principal investigator one of the main research groups at the Veterinary Faculty.
He has published more than 90 original scientific papers. He is a member of the editorial board and a reviewer for several international scientific journals and a member of the European Society of Mycobacteriology (chairman of the 31st ESM congress), International Association for Paratuberculosis, International Society for Infectious Diseases and Slovenian Microbiological Society (past president).