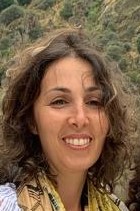 Patrícia Barradas graduated at the Institute of Biomedical Sciences Abel Salazar, University of Porto, Portugal. In 2006 obtained her master's degree in Cellular Biology from the Coimbra University and in 2020 received her PhD in veterinary sciences from the University of Porto. Patrícia worked for several years in a veterinary diagnostic lab and has been teaching Pathology, Complementary Diagnostic Methods, and Animal Infectious diseases since 2018.
Currently, she is an Assistant Professor in the Veterinary Sciences Department at the Institute of Health Sciences and a member of EPIUnit – Public Health Institute.
Her research interests focus mainly on tick-borne diseases with a special interest in zoonotic and emerging infectious diseases.