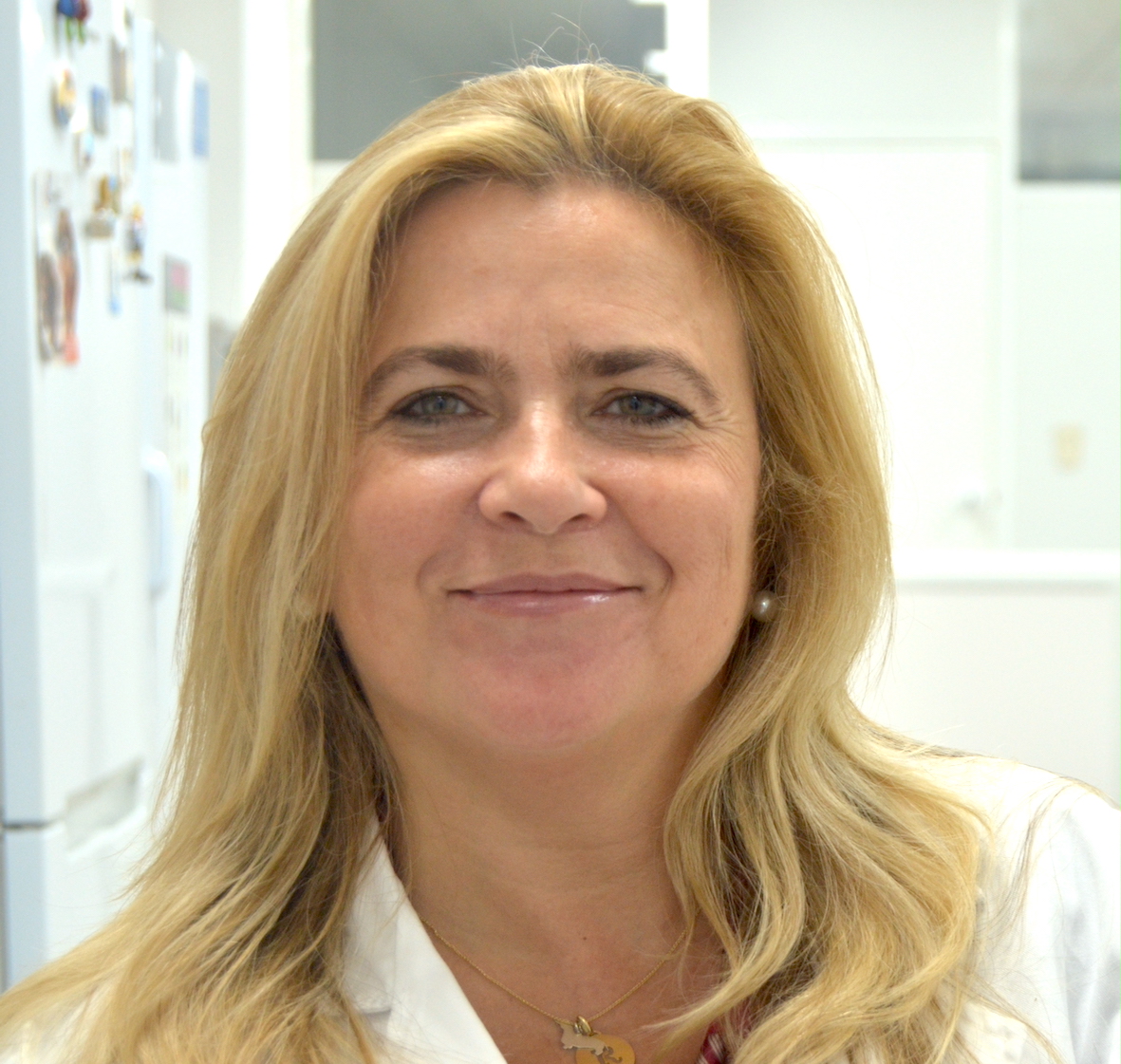 Constança Ferreira Pomba is a Tenured Associate Professor of Internal Medicine and Antimicrobial Therapy, at the Faculty of Veterinary Medicine of the University of Lisbon (FMV-ULisboa). She qualified (DVM) in Veterinary Medicine in the same institution in 1991. Since 1993, she has developed clinical veterinary microbiology and veterinary internal medicine practice alongside her academic and research activities at FMV-ULisboa as a faculty member.
In 1994, Constança obtained her master's degree in veterinary medicine and tropical zootechnics, and in 2002 her PhD in Veterinary Sciences at FMV-ULisboa. Constança was awarded in 2019 the Habillitation in Veterinary Sciences – Specialty of Clinics by the University of Lisbon.
Constança work in Veterinary Microbiology, particularly in Bacteriology, began in the early 90s at the National Institute of Agricultural and Veterinary Research (INIAV) as a veterinary student. After joining the Academia, she shared the daily leadership of the Clinical Pathology and Bacteriology Lab of the Department of Clinics until 2008 and then established her own routine and research Lab dedicated to antimicrobial resistance. Nowadays, Constança works daily in Veterinary Microbiology at the Molecular Veterinary Diagnostic Laboratory – Genevet Lab- that she created in 2015, being the owner and CEO.
Constança research focuses on the antimicrobial treatment of multidrug-resistant bacterial infections in animals and the Public Health repercussions of the spread and transmission of these bacterial pathogens and of their resistance genes. In 2014, she was appointed Team Leader of the Antibiotic Resistance Lab from the Centre for Interdisciplinary Research in Animal Health (CIISA) of the University of Lisbon.
Constança also gives advice as an expert at the European Medicines Agency (EMA) since 2007, is a member and former Executive Committee member of the European Study Group for Veterinary Microbiology (ESGVM), part of the European Society for Microbiology and Infectious Diseases (ESCMID) and lastly, Vice-leader of Working Group 5 and Member of the Executive Committee of COST Action CA18217 European Network for Optimization of Veterinary Antimicrobial Treatment (ENOVAT).