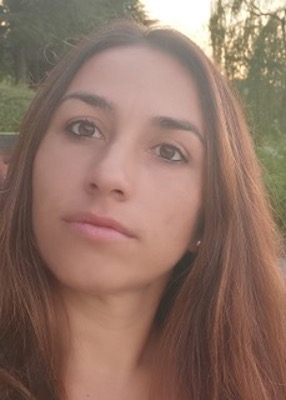 Dr Barbara Colitti received her Veterinary Degree in 2011 from the University of Torino (Italy) and started working as Veterinarian in small animals and bovine practice. From 2014 she was enrolled in Research fellowships and then Post Doc position at the Department of Veterinary Sciences of Turin in the Infectious Diseases Unit. From October 2022 she is a Researcher at the same Department.
In 2015 she completed a Master in "Pet therapy and life quality" with a thesis focused on Animal infectious diseases and health care settings.
In 2018 she spent seven months at the University of Wisconsin Madison under the supervision of Prof. Tony Goldberg.
In 2020 she received her PhD in Veterinary Sciences from the University of Turin with a thesis on "Infectious diseases in domestic and wild ruminants: from NGS to diagnostics".Since 2021 she has teaching assignments in courses of the Veterinary Specialisation schools of the University of Turin and Sassari and from 2022 in the Veterinary Medicine Degree Course.
Her main research interest is focused on the evolution and diagnosis of viral infectious diseases.
She starts ECVM residency with Prof. Robino (DVM, PhD, Dipl ECVM) as the Supervisor and Residency Programme Director.