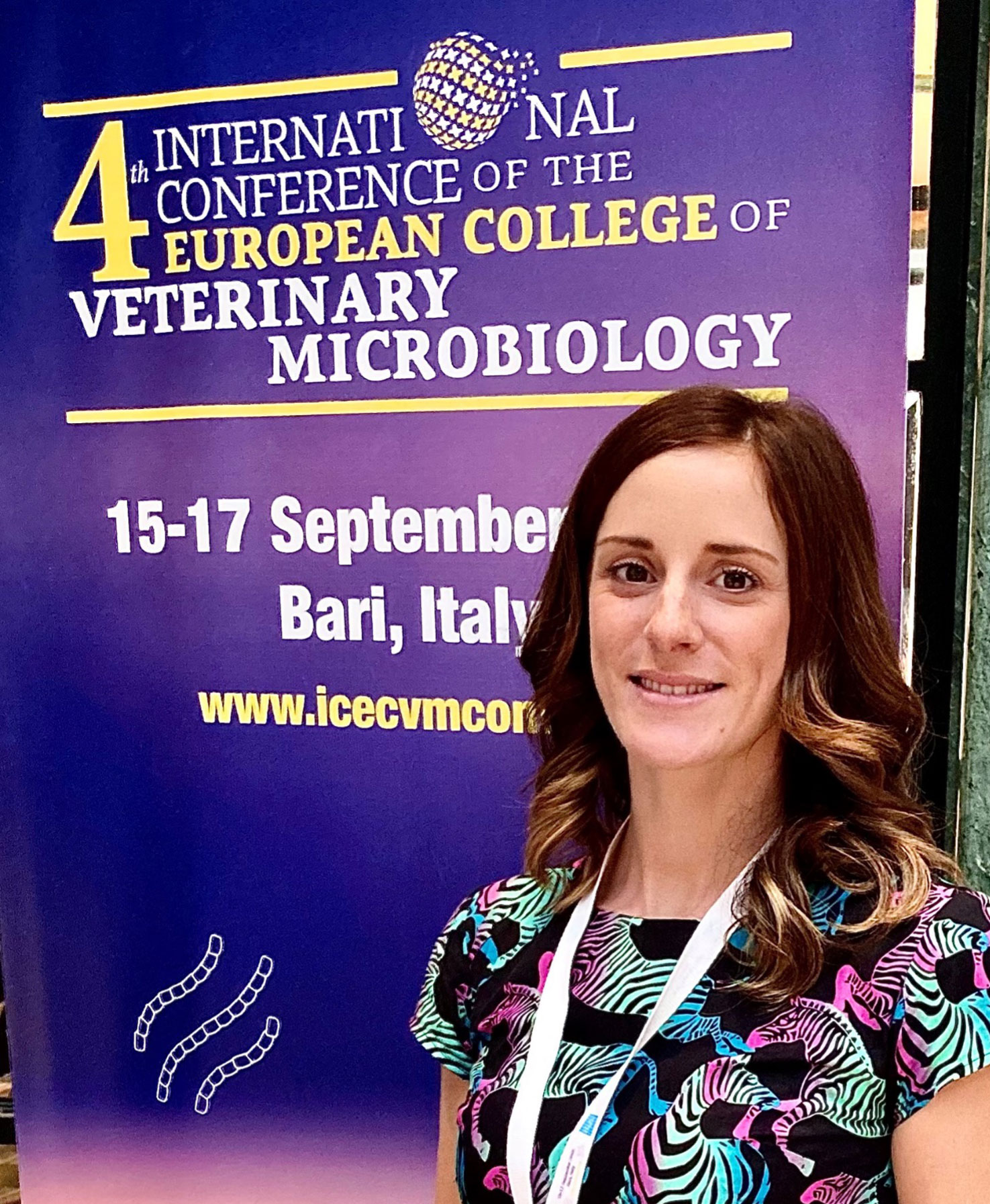 Flavia Zendri DVM MSc MRCVS FNOVI received her degree in Veterinary Medicine (DVM) in 2015 from the University of Bologna, Italy, after which she spent a few months as a postgraduate trainee in Veterinary Pathology, Microbiology and Antimicrobial Resistance at the State Veterinary Laboratories of Rome (IZSLT – Istituto Zooprofilattico Sperimentale del Lazio e Toscana).
In 2016 she moved to the United Kingdom to undertake a Master's degree (MSc) in Veterinary Public Health at the University of Glasgow, writing a dissertation on the transmission dynamics of methicillin-resistant Staphylococcus aureus between people and companion animals. She then worked some time in veterinary mixed practice in the Scottish countryside before commencing, in 2018, her Residency under the European College of Veterinary Microbiology (ECVM) at the University of Liverpool supervised by Dr. Dorina Timofte. Flavia worked in the Liverpool Microbiology Diagnostic Laboratory for four years and has been involved also in substantial research and teaching activities. Her main professional interests are the diagnosis and control of veterinary infectious diseases, novel approaches for routine diagnostic application, antimicrobial resistance and infection control in veterinary hospitals.
Flavia has been the first enrolled ECVM Resident and is also the first to obtain the ECVM Diploma by examination, which she successfully completed in September 2022. Following the completion of her standard Residency programme, Flavia has been granted the Honorary Senior Research Fellow title at the University of Liverpool for her continuing research collaboration, particularly in the field of veterinary infection control. Flavia is also member of the European Network for the Optimization of Veterinary Antimicrobial Treatment (ENOVAT), of the ESCMID Study Group for Veterinary Microbiology (ESGVM) and Chair of the Residents Committee of the European College of Veterinary Microbiology.