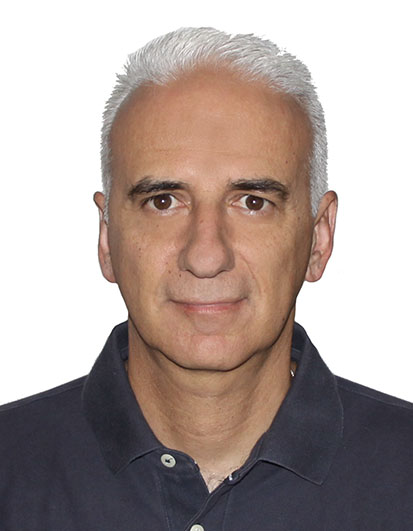 He graduated from the School of Veterinary Medicine of the Aristotle University of Thessaloniki and the Military school of Combat Support Officers in 1995. After practicing the veterinary medicine as a military veterinarian for approximately three years, he returned to the School of Veterinary Medicine of Thessaloniki for 2,5 years, as part of his training in Clinical Veterinary Microbiology (1,5 year) and Food Microbiology (1 year), within the context of the training curriculum of the military veterinary personnel. In 2006 he completed the course titled "Master of Preventive Veterinary Medicine" in the University of California, Davis, USA.
Most of his professional time is devoted to providing services of Veterinary Microbiology to the military veterinary laboratories of Athens and Thessaloniki. These services refer to testing samples of food of animal origin and water, and animal samples collected mainly from military working dogs.
Now he is the head of the laboratory of Microbiology and the quality manager of the veterinary laboratories of the Army Biological Research Center. In addition, he is assessor of laboratories according to ISO 17025 (Hellenic Accreditation System, E.SY.D.).